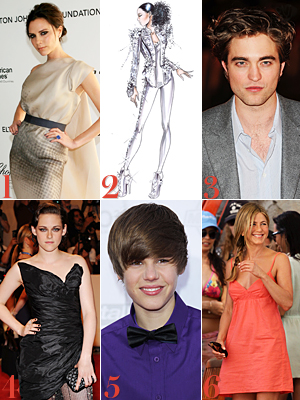 1. Beauty brand Max Factor named Victoria Beckham the world's most glamorous celebrity.

2. Alicia Keys teams up with Giorgio Armani on costumes for her European tour.
3. Robert Pattinson gets recognized for his "unexpected" musical talents.
4. Kristen Stewart's next project: A film version of Jack Kerouac's On the Road.
5. Justin Bieber fever continues: His haircut is officially the "It Cut" for boys.

InStyle.com